Swim Nappy Guide
Find out how Pekpi Swim Nappies work for you and your babe including how they work and how to care for them.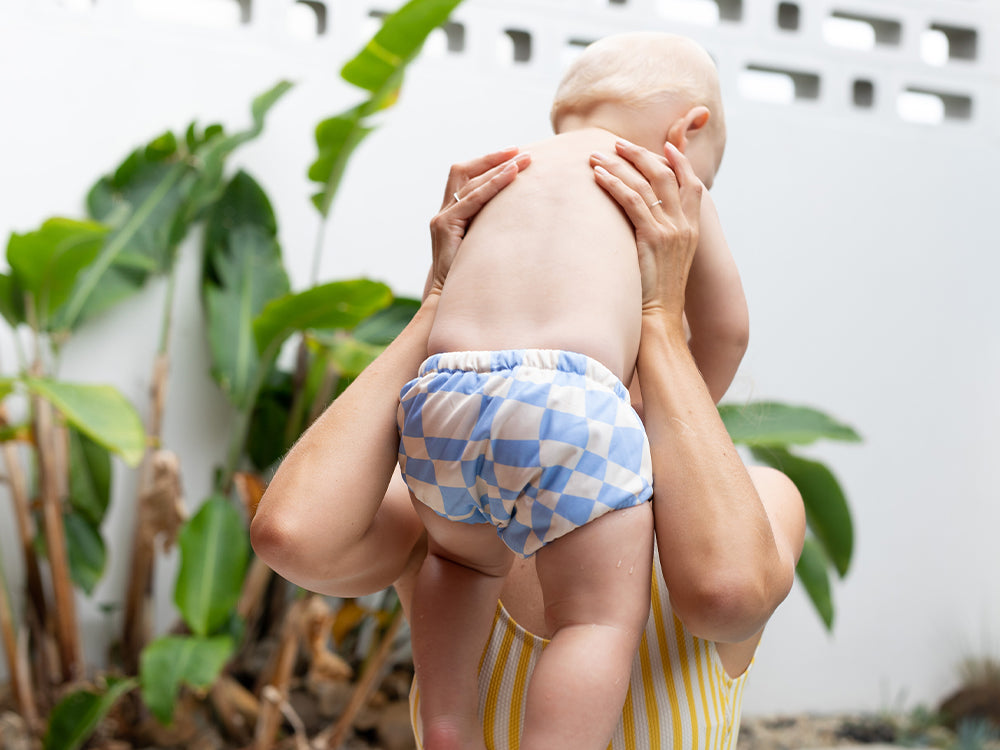 HOW DO REUSABLE SWIM NAPPIES DIFFER FROM MODERN CLOTH NAPPIES?
Reusable Swim Nappies are an economical and sustainable alternative to disposables. As opposed to Cloth Nappies, reusable Swim Nappies do not require absorbency so you will find these just have the shell and do not require inserts or liners.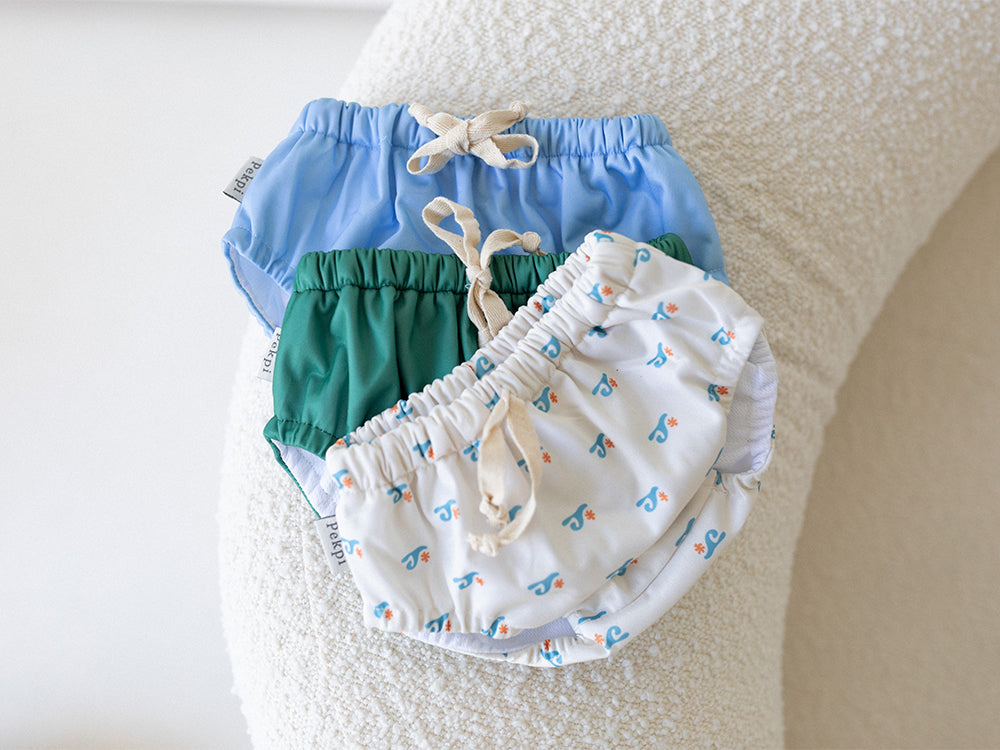 HOW DO THEY WORK?
Swim Nappies need to remain lightweight so that your babe can remain buoyant in the water. Think of a wet towel... it sinks to the bottom of the pool - a wet nappy would be much the same.
For this reason Swim Nappies (regardless of whether they are reusable or disposable) must allow liquids to pass through the material so that bub is not weighed down in the water.
Our Swim Nappies are designed with a lightweight two layer composition to ensure no number twos escape whilst still allowing liquids to pass through.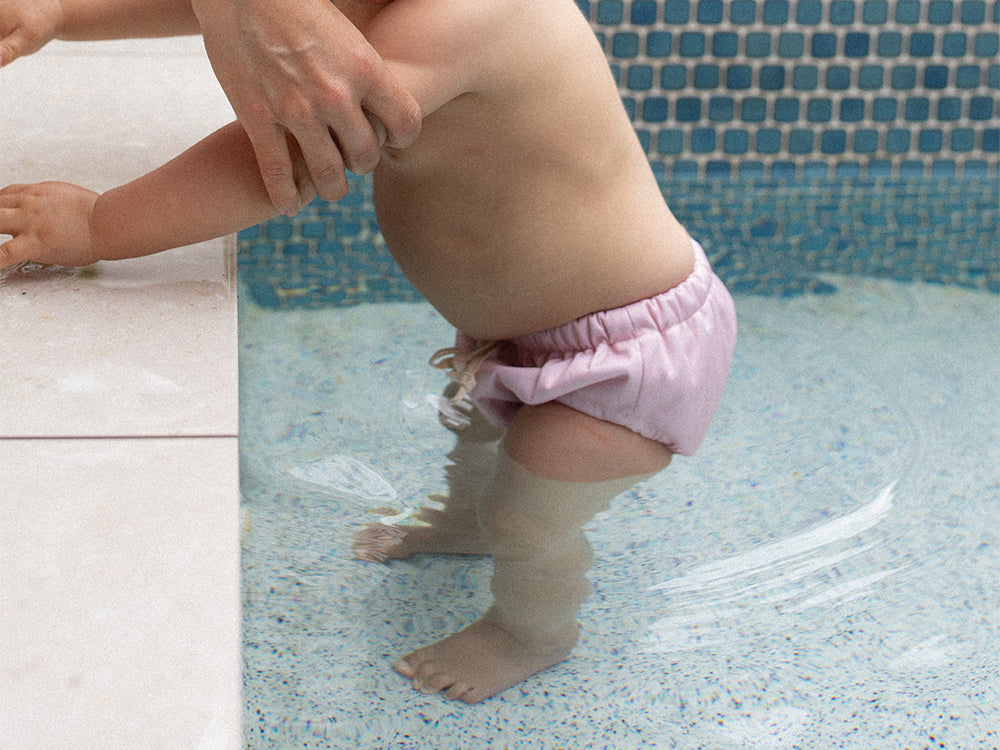 How do I wash them?
Swim Nappies wash very much like our Cloth Nappies - if they are soiled with number two's you can follow the same 4 step routine including pre and main wash.
However if your Swim Nappies are free of "two's" you can skip the pre-wash.

SWIM NAPPY FIT
Our Swim Nappy is available in 3 sizes - select the correct size based on the weight of your bub. A rough age guide is featured here.
When checking the fit on your babe, ensure the elastic gussets sit neatly in bubs undie lines without any pinching or gaping.
Adjust the drawstring wait for a snug (not too tight) fit around the tummy.
Questions and Troubleshooting
We have compiled a list of our most frequently asked questions so that you can find the answers you need.